Inventory
Track inventory levels, usage, movement, purchases, transfers and maintenance cost.
Inventory Oversight
Know what you have, where you have it, and when it's used.
Live & Up-to-Date
Track all inventory usage via work orders, purchases, transfers between locations and stocktaking. Or integrate with your existing inventory management software. Whatever the case, you'll benefit from better oversight and overall management of your inventory.
Cycle Counts
Using Maintainly Cycle Counts means regular, smaller stock counts, ensuring that the most frequently used materials are counted more often.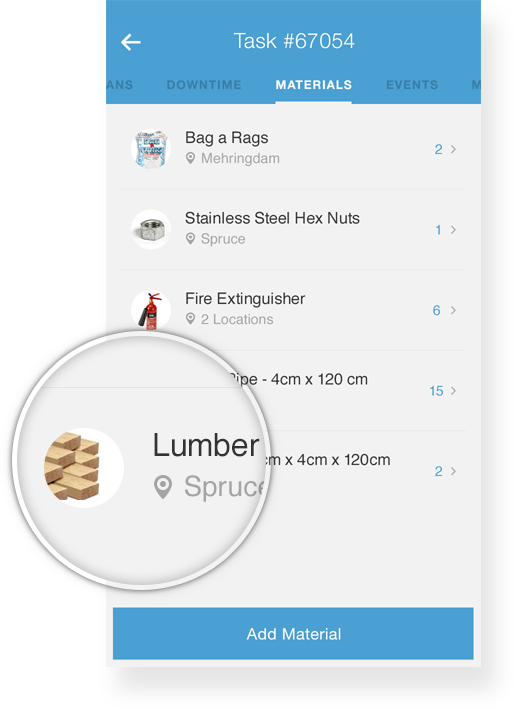 Purchases & Transfers
Create orders, track shipments, back-orders, and stock transfers between your stock locations.
Material Usage
Track all material usage directly from your work orders. Use this usage history for internal reporting, to bill clients, or even predict future material demand.
Major Components
Tell Maintainly if a material is a major component and an additional layer of tracking will be available. Maintainly can track when major components are removed, moved, or even sent for repair, all the while taking their full maintenance history along for the ride.